(Central) Introduction to Ukulele for Adults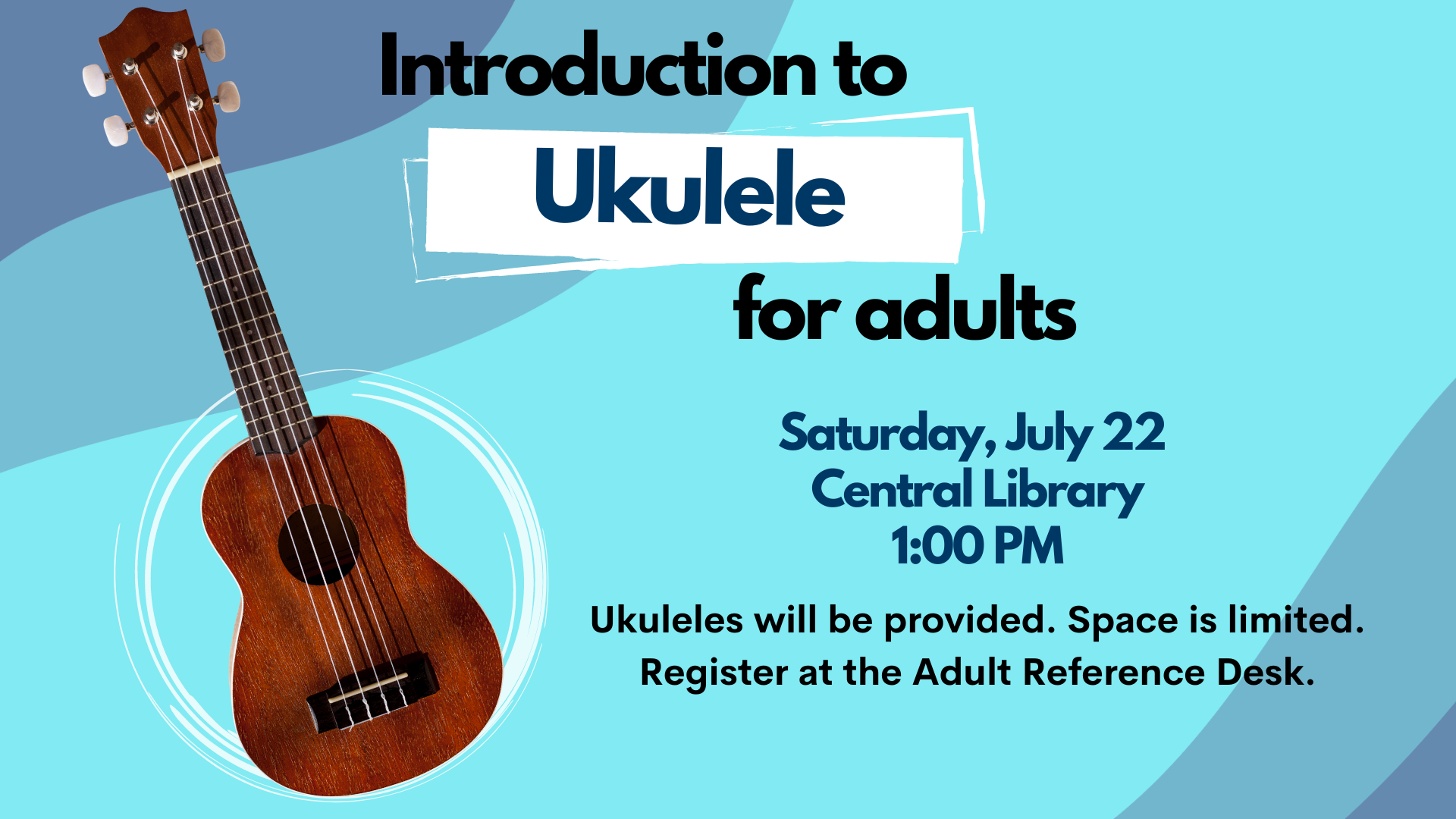 Back by popular demand! Join us for our Introduction to Ukulele class for adults taught by David Semien. Ukuleles will be provided thanks to the U.S. Institute of Museum and Library Services. Limited sign-ups are available.
Please sign-up at the Central Adult Reference Desk.