The purpose of the Whittier Public Library Foundation is to help secure and maintain the funding required for the Whittier Public Library to realize its mission. It seeks to do that through private and public fundraising, and to serve as a conduit between the Library and the changing needs of a diverse community.
Central Library Construction Tour 2022
Central Library's Renovations!
Thank you to all who contributed to the Beam Signing! It was a huge success! We welcomed over 100 people who signed one of our five columns and heard countless stories of what the library meant to them!
1 event,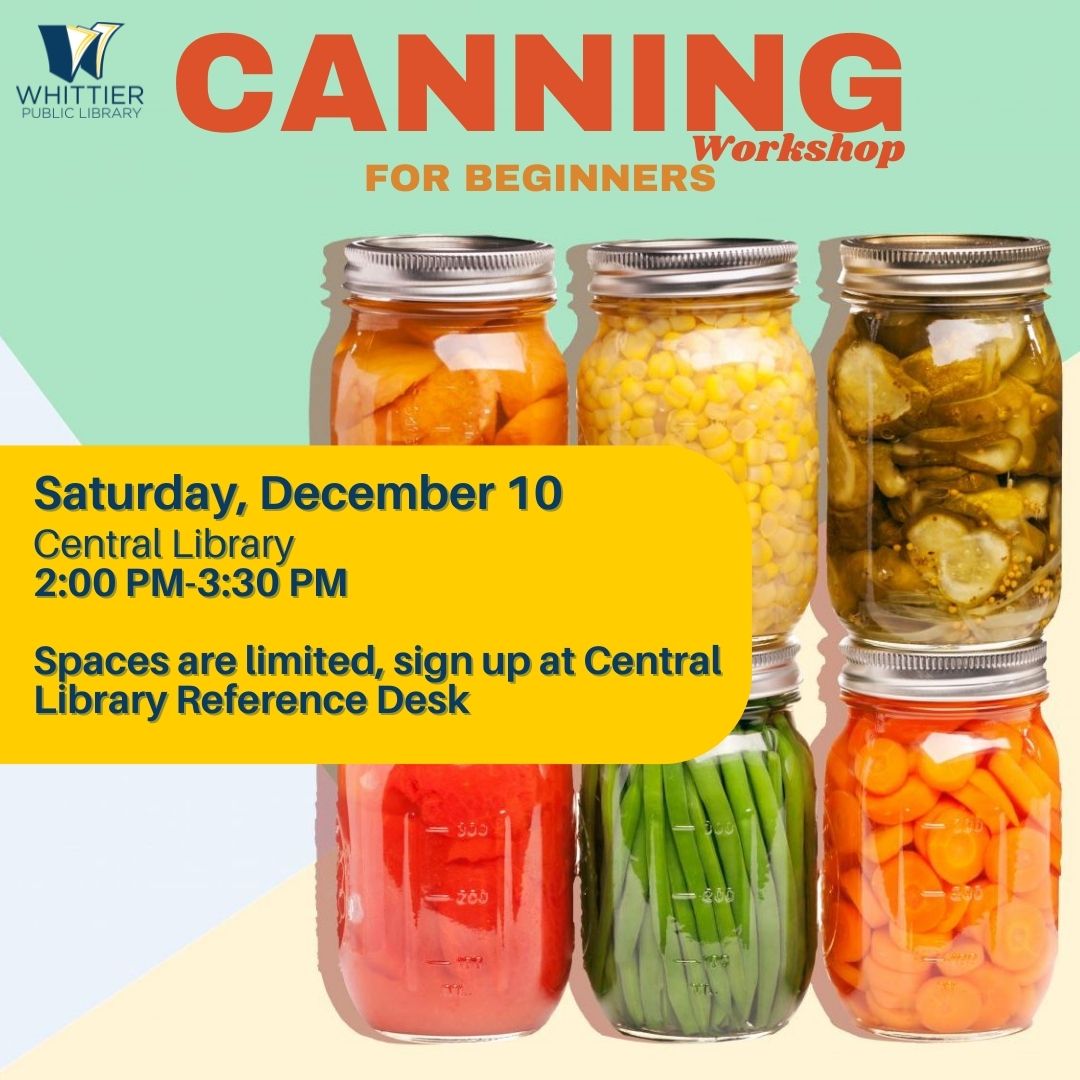 Canning is a method of food preservation in which food is processed and sealed in an airtight container. Join canning enthusiast Juan Edward Stricklan as he imparts his knowledge on…